We probably should do more with promoting the success of the players that are involved in Futsal Escocia but we are enormously proud of their achievements. Here's a few from the turn of the year:
PERFORMANCE SCHOOLS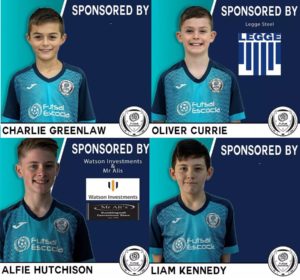 Congratulations to Oliver Currie, Charlie Greenlaw (SFA Performance School at Broughton, Edinburgh) and Alfie Hutchison (Hearts Performance School at Balerno, Edinburgh) who join Liam Kennedy who is already at Celtic Performance School, Glasgow.
Ollie (St Johnstone), Alfie and Liam are regulars at Futsal Escocia Academy and until football commitments took over, all 3 were doing 2 futsal sessions a week and together with Charlie (Rangers) they all play in the Futsal Escocia youth leagues.
We would like to wish all the boys the best of luck in their new schools and always, listen, work hard and have fun.
PRO ACADEMY SIGNINGS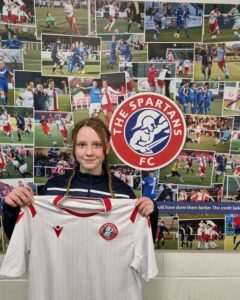 Congratulations to Katie Henderson who has just signed for Spartans Girls Academy a club with a great structure and a pathway to the SWPL. Katie has been involved in Futsal Escocia for the last 3 years and travels from Perth to do sessions and play in the youth teams. Training and playing alongside a great group of boys has helped take her performances to a higher level. Her work ethic and attitude is always spot on and we are sure she will continue to develop and improve. Credit to Burntisland Shipyard, Jeanfield Swifts and other groups for their part in her development.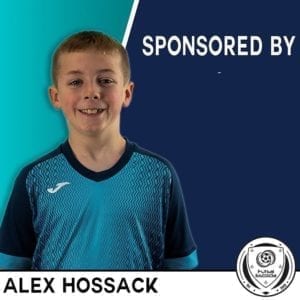 Congratulations to Alex Hossack who has signed for Dunfermline Athletic 2012's. Alex is another player that listens well and works hard every session and due to that he continued to improve and deservedly earned himself a professional contract. Credit to his grassroots club, Raith Rovers CC for their part in his development.
PRO ACADEMY INVITATIONS
We have had a lot of players invited into train with pro academies since the turn of the year and I hope I haven't missed any out:
Zac Gunn – Dunfermline Athletic
Rory Meechan – Dunfermline Athletic
Harris Ogg – Hearts & Dunfermline Athletic
Davis Jenkins – Dunfermline Athletic
Ollie Penman – Livingston FC
Zack Livingston – Rangers, Dundee, Dunfermline Athletic
Mason Allum – Dunfermline Athletic
Quinton Bwanali – Rangers FC
Dylan Clunie – Dundee FC
Roddy Kenny – Rangers FC
Caeden Gartshore – Heart of Midlothian
Euan Allan – Hibs
For me these boys have a great opportunity but they are aged 10 and below…a long way from being the next Pedri. With a good attitude, ambition and desire anything is possible and we hope they go on and sign pro forms as around 80 Futsal Escocia players have before them. To be successful you have to push yourself out your comfort zone and trying to be the best you can be. We look forward to seeing how they and all the other players in our academy continue to develop and progress in the future.
SMALL SIDED GAMES
There's a strange feeling towards small sided games in Scotland. For some reason coaches and parents think playing 2, 3, 4 or 5 a side is a step backwards if their team or child is playing 7, 9 or 11 a side. What they don't understand is that most of the best players in the world derived from small sided games such as futsal, cage football, beach football or just playing on the street and they continue that form of learning at their clubs. Small sided games provide more touches of the ball and require better game intelligence or awareness. I am starting to see a change of ethos and a move towards small sided games/sessions at Pro Academy level but we are still a long way off at grassroots.
During the summer we will be running 3v3 games without keepers at 2012 and below, we know this will potentially lose some short sighted parents but all our players require to be better on and off the ball. At 3v3 there's no hiding place.
If you would like to part of Futsal Escocia Academy please contact us or check out our sessions here: https://futsal-escocia.class4kids.co.uk
We will be also be starting new younger sessions in Dunfermline, Kirkcaldy and Glenrothes very soon!!!